When it comes to high search engine rankings and making the greatest impact, content is king.
You want your dental practice website to grab patients' attention and bring clients and their patients into your practice. Superior website design is a critical first step. But when it comes to high search engine rankings and making the greatest impact, content is king.
Even if your website wasn't designed by VivioSites, our editorial and marketing team will work with you to develop content that makes your website the effective marketing tool it was meant to be.
If your content is mediocre and doesn't represent the quality of medicine you practice or the services you provide, our experienced writers will make sure it does. Why settle for less when we can make it right! Call today. It's less expensive than you think.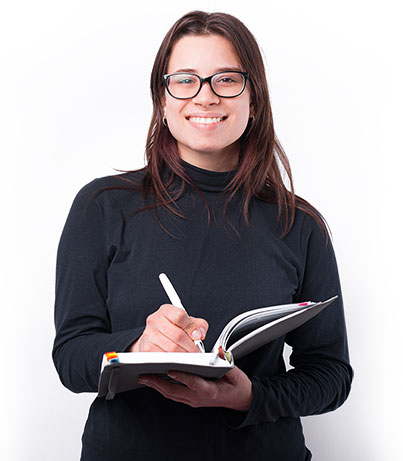 Your Content: Starting the Conversation
Website content is not just a laundry list of your dental practice's services; it is the beginning of a conversation with patients that will continue throughout their lifetime. When developed by VivioSites' editorial marketing team, which understands your goals and target audience, your content will:
Convert online browsers into patients (grow your practice)
Create loyalty & trust (patients turn to you for all their dental care needs)/li>
All of which translates to more patients, increased growth, and more revenue for your practice.
Our Approach: Dialogue that Works
VivioSites's dedicated and knowledgeable editorial marketing team writes content that patients want to read. We talk to you and use questionnaires filled out by you and your staff. The result? Content that:
Makes your practice stand out from your competition
Highlights what makes your approach to dental care unique
Describes your services and their importance in easily understood language
Focuses on benefits of good oral health
Incorporates "calls to action" that engage and boost interest
Dental SEO Optimization
Our editorial team creates dynamic content that not only engages patients, but also contains the leading-edge features that boost search engine rankings and drive patients to your site. This includes embedding your content with relevant keywords and keyword phrases based on both dental medicine and your practice's specific geographic information and adding internal links.
Call VivioSites Today!
The backbone of your website marketing strategy should be: Give patients what they want. If you do, they will reward you with their continued business and loyalty.
You know your practice better than anyone else. However, what may not be obvious is how VivioSites can help you realize the best results possible. Give us a call at (800) 227-2513 or email to find out how your website can work for you to maximize your growth.